In Memoriam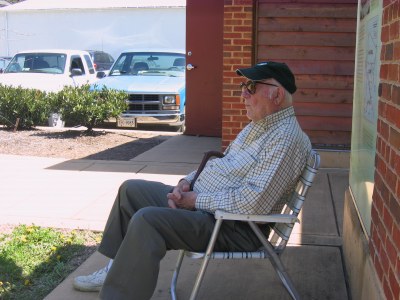 In memory of Jesse Grove for his inspiration and work on Canal Basin Square.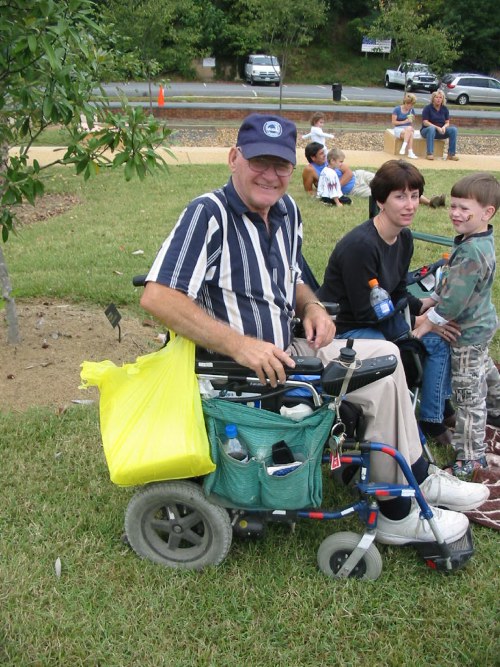 Charlie Hall
Jamesfest 2005
In memory of Charlie Hall who we designated as "Site Superintendent"
Charlie faithfully patrolled the park every day and maintained the bathrooms too. Charlie passed away in January 2013.
Photo by John Bowers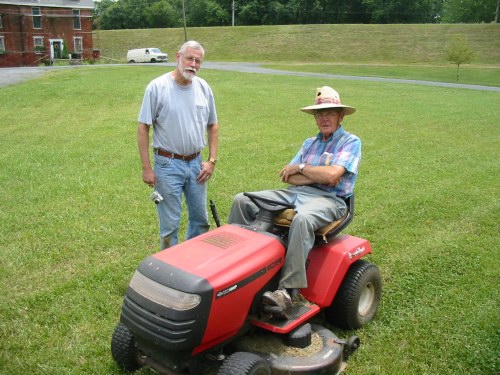 In memory of Hunter Woody who maintained the grass in perfect condition for many years.
Here he was taking a break in a visit with Tim Small.
Hunter passed away in March, 2018