Self Guided Tours

Canal Basin Square (CBS) is an Outdoor Transportation History Park featuring
Virginia's James River and Kanawha Canal story
from the Native American Monacans to the railroads.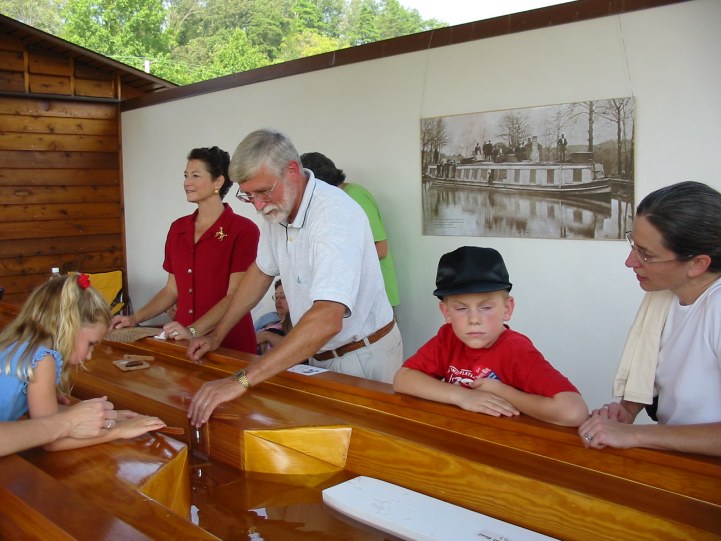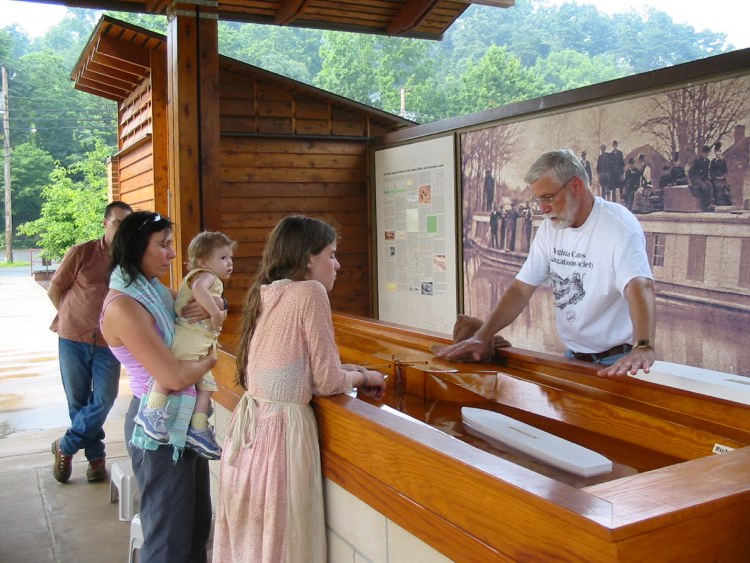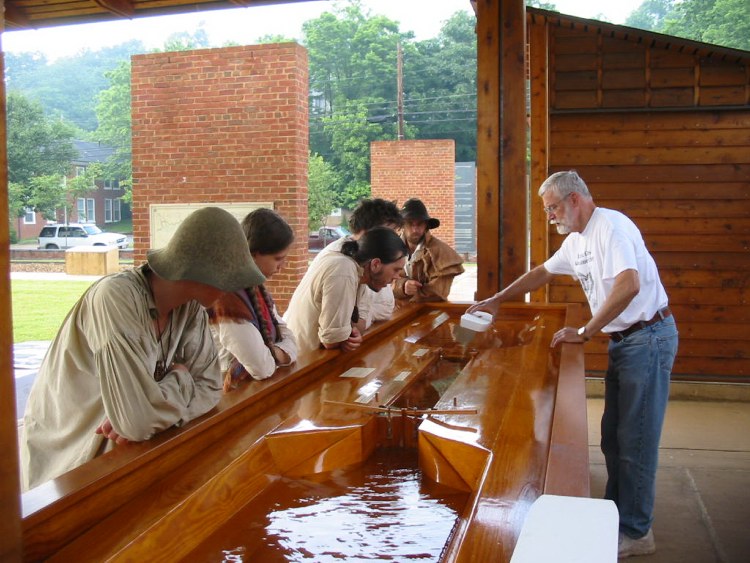 Tim Small demonstrates the scale model canal lock.
Young and old are fascinated with its operation.
CBS is open year around for self guided tours.
The park is open during daylight hours and closes one hour after sunset.
Handicapped Accessible restrooms are open to the public during spring, summer, and fall when there is no danger of freezing weather.
For more information or to request a guide for a school field trip:
Call (434) 286-9267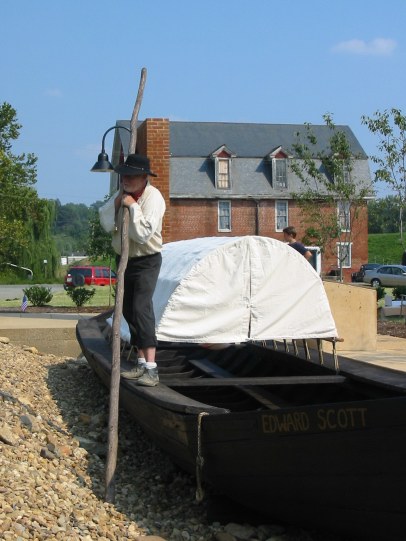 Headman Ed Barbour,
builder of the Edward Scott,
demonstrates how a batteau is poled.
Ed also made the canvas canopy for the batteau.
Canal Basin Square is located in Scottsville at 249 Main Street
and
visible from the intersection of State Route 6 and 20.